in word form*
if it was meant to be said, then I'll remember. something I've always told myself, so I would never feel hindered.
I say this because I just don't spit it out. things I should speak on, is so hard to say aloud. not that I should anyway, but I am not proud.
I have to vow to myself this; speak your mind woman! no one's opinion should stop it! be you – be me, I mean; I'm tired of looking like it seem. look at me and believe. truly, I am in a weird space; today this is somethin I have to face.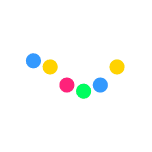 when words are spoken, they cannot be taken back. everything that come out my mouth, must always be fact. being a listening ear can be a beautiful thing – when there's one listening in return – the things we decide to take in is what you learn.